Golden People – P2P investment platform celebrates its service launching by event.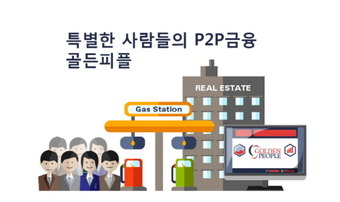 © News1
P2P Lending, an one of Crowdfunding, has been getting popular recently.
P2P Lending has become popular because it guarantees 7% – 10% interest rates, which are decided based on credit scores of Lenders; however, investors must choose carefully from the type of businesses they would make investment because P2P Lending is not regulated by the current regulations.
Considering the situation, Golden People is drawing attention by hosting events such as awarding SK Mobile gift card for 5,000 KRW amount of GAS refuel to new members, and 4,000 KRW cashback in cash for every 1,000 KRW investment.
Golden People launched its P2P Lending service with the Seyfert platform, the block-chain based web-payment solution developed by PayGate, one of the leading payment solution companies in Korea. The Seyfert platform is guaranteed for its security as it is PCI-DSS certified over the period of times.
According to the industry official, most of companies that use Seyfert paltform are satisfied with its ESCROW service, which protects every transaction. It is expected that more and more companies will be using the Seyfert platform. Golden People also has the business agreement with EMBORO Inc. , the In-company venture of Meil economics, in order to provide high quality Data information to investors.
the CEO of Golden People, said:
"The Key to success in P2P Lending is investor protection. We will do our best to develop the best protection system, and achieve higher ROI and Risk hedging through Mezzanine Fund"
The event is currently held on the Golden People's Homepage.
nohsm@